Dead Force series, Book 4-7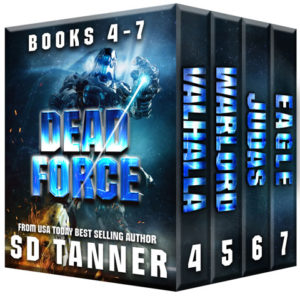 (NOT Kindle Unlimited)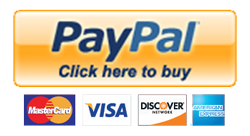 You will receive a 20% discount for buying from the PayPal link above.
You will receive a BookFunnel email allowing you to download any ebook format, including Kindle, iBooks, Nook, etc.
Book Four: Valhalla
Having secured Valhalla, home to his Dead Force army, Tag aims to steal more of the enemy's arsenal before extending his control over Earth.  He finds a planet called Caladar that may be to blame for all their trouble, but they might have the solution he's looking for.
Book Five: Warlord
In a Universe where nothing is as it seems, the Dead Force are splintering into factions, and every alien Tag meets seems to know more about him than he does, but none will tell him the truth.  Finding Grunt's army should have been easy, but they aren't where he left them.
Critically underpowered, it appears Tag has started the drum beat for a war he can't possibly win.  With trust in Tag's leadership eroding, the race is on to build an allied force.
Book Six: Judas
Jessica finally tells the truth about the Dead Force and it breaks their trust in her and confidence in themselves.  Plagued by strange visions, Tag is slowly losing his mind, but he has Mayla build him the end of days so the last shot will be his to fire.  The core of Earth is ignited and the countdown to the winner begins.
Book Seven: Eagle
Tag leads the Dead Force into a war he can't win and his command team are furious. The Valkyrie desperately try to save the wounded, but the queen and her enemy fleet are on their way to Earth.
This is the stunning conclusion to Tag's war. Is he a man or a monster? Will the Dead Force take him down before he destroys the Universe?