Earth is made up of humans, Bombardiers and alien allies.  Eager to shore up control the Empire is bringing dead planets to life, while the Forward Fleet explores new galaxies.  Ark Four is destined to lead the Empire to the next level, but as they find new enemies will there be anything left of it?
It's a bad day when death is the only way to win a war.
WarriorSR – The Complete Series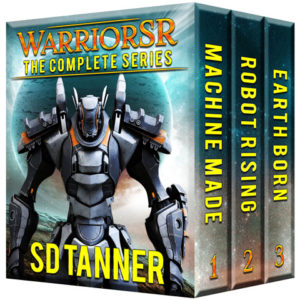 This omnibus edition of the
WarriorSR
Trilogy contains all three books:
Machine Made
,
Robot Rising
and
Earth Born
.
WarriorSR is another action packed trilogy from SD Tanner.